1. Stainless steel made housing with elegant appearance and compact structure.
2. Rotating knife plate features optimal rigidity and smooth motion. With internal sensor, origining system is totally automatic.
3. Mandrel easily positioned, providing efficient changeover.
4. Equipped with HMI, providing easy operation.
5. Succinct machine structure minimizes the possibility of trouble, and modular design optimizes the maintenance.
6. Light weight design for great mobility, cantilever type sleeve holder attached with machine body.
7. Specially designed for cap/neck sleeving: slant-sleeving makes sleeving for even small diameter smooth and stable.
8. Work with all other auxiliary devices and shrink tunnel, the real machine for your choice.
9. Equipped with intelligent memory settlement when sleeving multiple bottle types at different speed, providing user-friendly and convenient changeover.
SPECIFICATION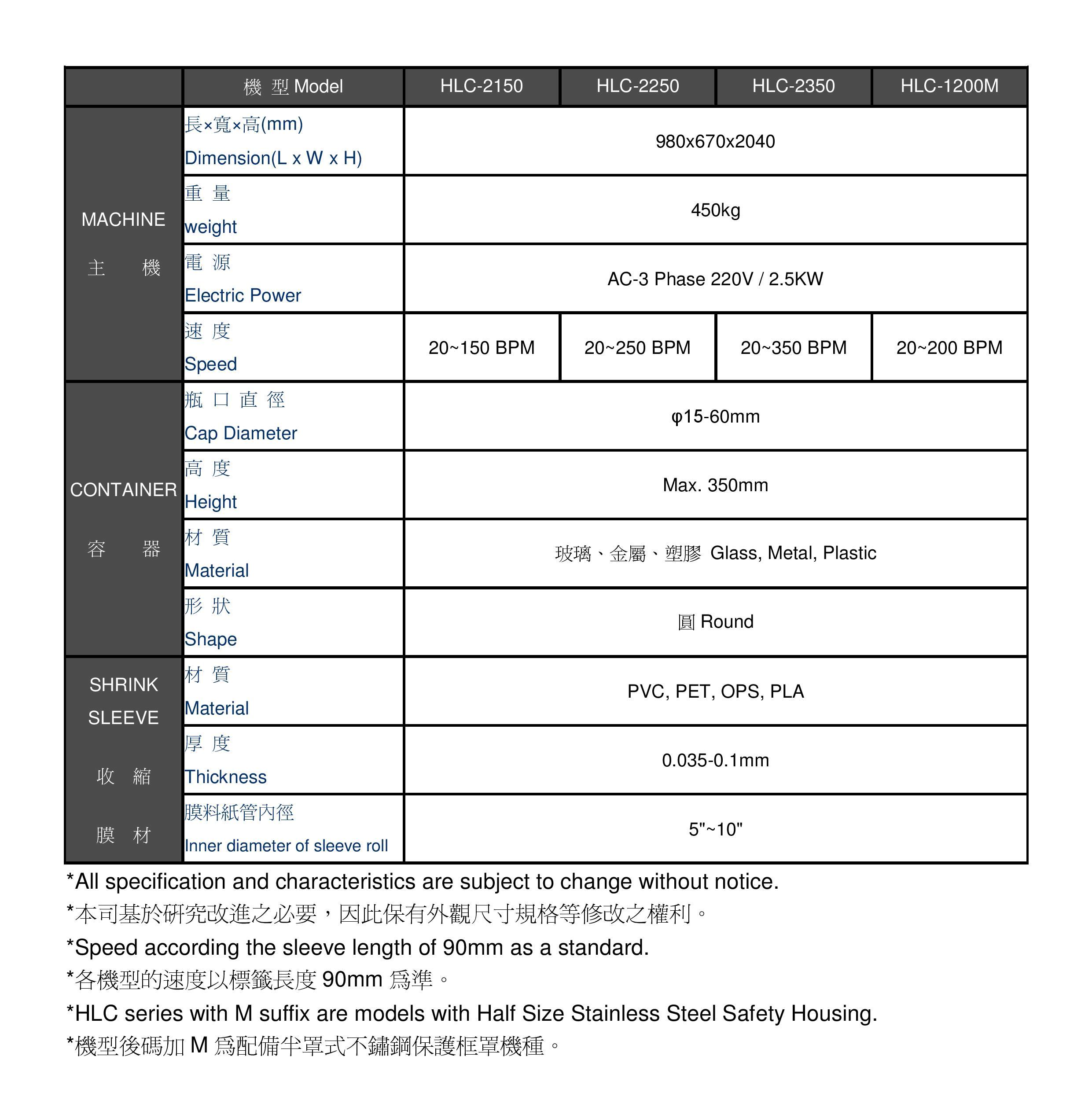 VIDEO